November 12, 2018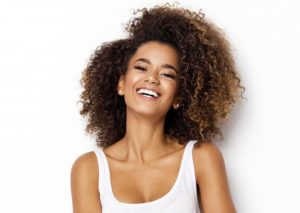 LoHi has quickly become one of the hottest neighborhoods in all of Denver, which means it's a premier place to go see and be seen. Of course, no one really wants to be seen if they have noticeable stains on their teeth, whether they're due to coffee, wine, tea, tobacco, or natural aging. That's where professional teeth whitening comes in. In just an hour or less, you can get rid of annoying dental discoloration and give yourself a smile that's ready to literally light up the town. If you're thinking about having your teeth whitened, here are the top 5 things a cosmetic dentist in LoHi wants you to know.
1. You can do it in-office or at home
Many practices offer two kinds of whitening treatments: in-office and take-home. With an in-office treatment, they apply a powerful whitening gel to your teeth multiple times in order to make your smile 6-8 shades whiter in just an hour. It's the perfect option for someone who wants dramatic results right NOW.
Or, if you'd prefer to whiten whenever and wherever you want, a dentist can also provide you with a custom-made take-home kit. It will consist of a set of mouth trays specially made for you along with the whitening gel we touched on above. You'll simply need to use the kit daily for about two weeks to see complete results, and it's ideal for patients who would like more flexibility in their treatment.
2. Results can last for years
After having your teeth whitened, it's largely up to you as to how long the results will last. If you consistently brush and floss your teeth, see your dentist in LoHi, and avoid staining foods and beverages, the results can easily last for 2 years or more. If you don't do any of these things, they can start to fade away after 6 months or less. No whitening treatment lasts forever, but with a quick touch-up every once and a while, you can make sure that you always have a bright smile you're confident to show off.
3. It won't damage your teeth
Whitening products have the potential to damage enamel if overused, but the bleaching solutions utilized by dentists are designed to not do this, plus dental professionals know exactly how long the teeth can be exposed before any negative effects develop. The same can't be said of store bought whitening kits!
4. It's best for the kids to wait
While a child's teeth are still developing, their enamel tends to be thinner than an adult's, so whitening could potentially cause them harm.  That's why most dentists won't recommend whitening for anyone under 18.
5. It won't affect dental work
If you have crowns, fillings, or veneers, a whitening treatment won't affect their color like it will enamel. It's best to tell your dentist about any dental work you might have so they can make sure that your smile comes out the same gorgeous color. This may involve them giving you a new restoration or bleaching your teeth so they match your current restorations.
Teeth whitening is one of the fastest, easiest, and most affordable ways to dramatically improve your appearance, and hopefully this list will help you do it with peace of mind. Of course, if you have any other questions before getting a whitening treatment, be sure to ask your dentist! They'll be more than happy to help.
About the Author
Dr. Jayme Glamm is a general, restorative, and cosmetic dentist based in Denver. She just loves helping people achieve their dream smiles, which is why she and her practice offer a wide selection of cosmetic services, including teeth whitening. To learn more about whitening and how you can brighten your smile right here in Denver, she can be contacted through her website.  
Comments Off

on Top 5 Teeth Whitening Facts with a Cosmetic Dentist in LoHi
No Comments
No comments yet.
RSS feed for comments on this post.
Sorry, the comment form is closed at this time.