Advanced Dental Technology – Denver, CO
The Best That Modern-Day Dentistry Has to Offer
Dental technology is advancing at the speed of light, and at Pearl Dentistry, your dentist in Denver is right there with it. Dr. Stefanie Walker and Dr. Amanda Pooler stay up-to-date with the latest advances in the dental field to offer you and your loved ones the very best care at every turn. Our tools include a laser, digital scanners, intraoral cameras, digital X-rays, and a panoramic machine. Patients know they can look forward to the most comfortable and efficient care at Pearl Dentistry -- keep reading to learn more about what you can expect at our technologically advanced dental office.
Committed to State-of-the-Art &
Comfortable Dental Experiences
Top-Quality Local Dental Lab for Better Results
X-Rays with Sharper Images, Less
Radiation
Fast & Painless
Laser Gum
Therapy
Custom Dental Lab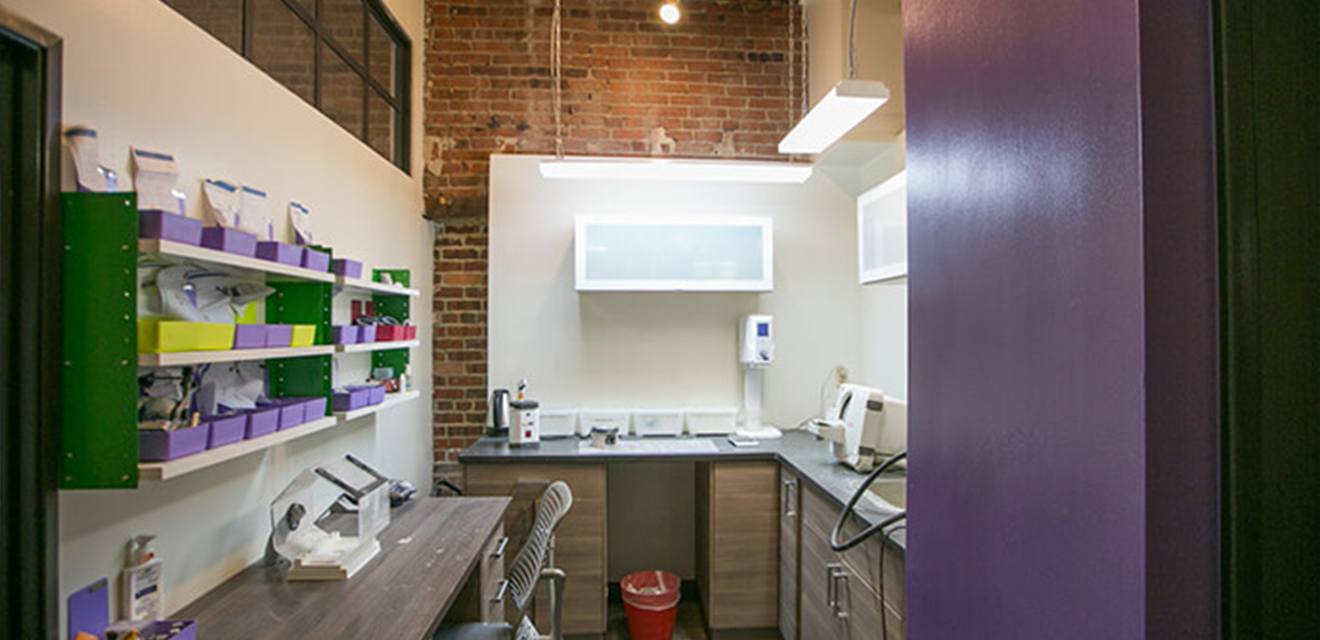 Our talented lab technician, Guido, is close by and able to fabricate completely custom crowns, bridges, and other restorations for our Denver, CO area patients. Say goodbye to long wait times and relying on lab technicians across the country (and sometimes the world!). Guido works closely with Dr. Walker and Dr. Pooler, and together they are able to offer a personalized approach to help you achieve dental work that exceeds expectations.
The Gemini 810 + 980 Diode Laser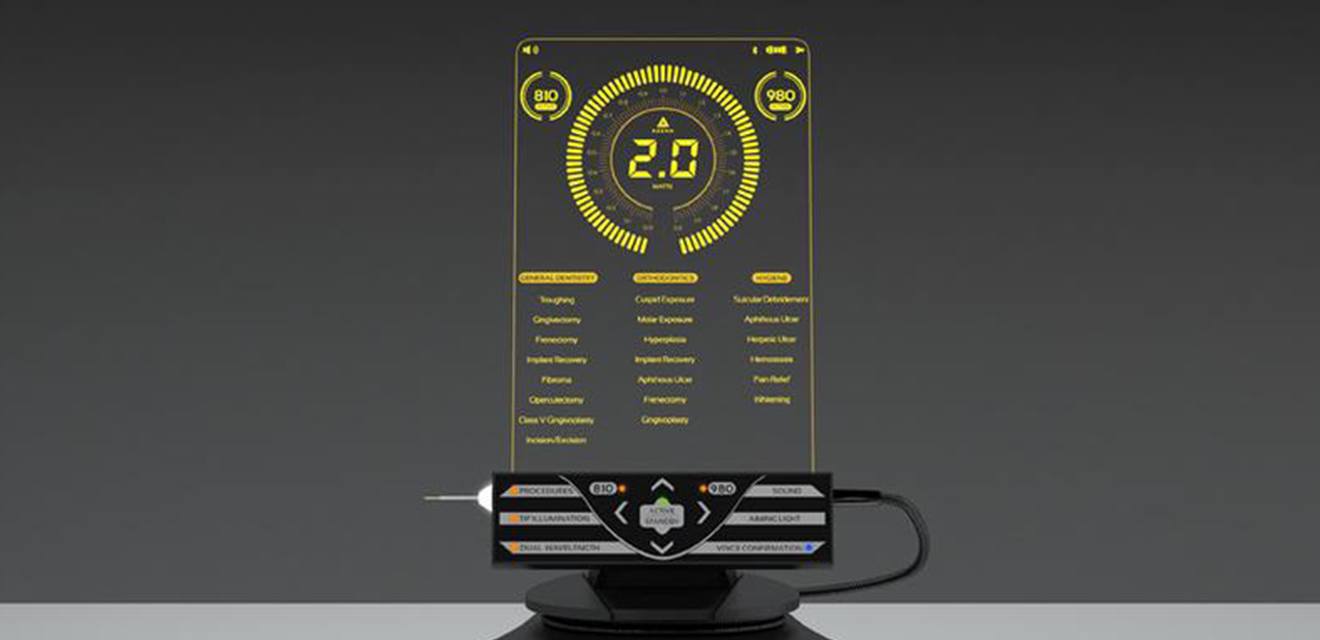 With the soft tissue diode laser, your dentist can perform periodontal (gum) procedures using 20 watts of super-pulsed power to deliver a faster and smoother patient experience. With it, we can instantly eliminate harmful bacteria located below the gum line as well as painlessly remove infected tissue, all without affecting the surrounding healthy gums. Procedures completed with the laser involve no scalpels and no sutures, which means faster healing and little to no need for local anesthesia. Our team has been certified to use this powerful instrument to provide the most effective, precise, and comfortable care possible.
Learn More About Laser Dentistry
Trios Digital Scanner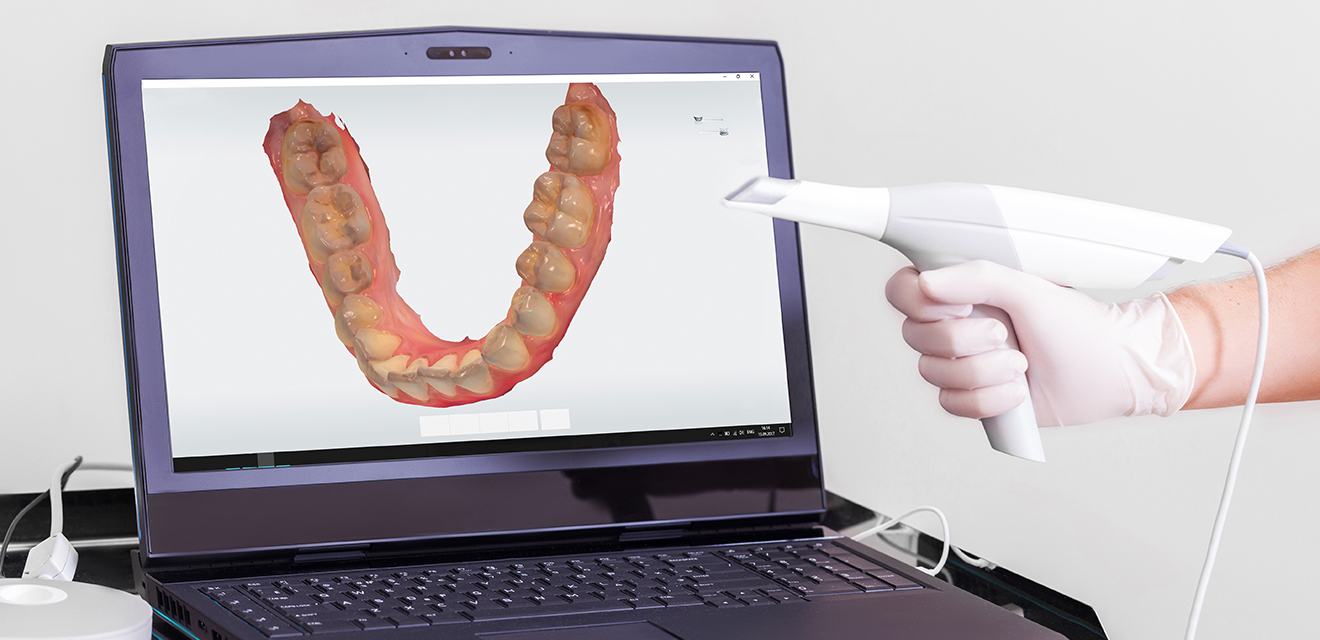 With the Trios digital scanner, we offer a wonderful alternative to time-consuming, uncomfortable traditional dental impressions. Instead of using messy dental putty, it allows us to take quick scans of your teeth and surrounding oral structures. These digital scans are then transferred instantly to a screen so your dentist can begin putting together your treatment plan with the most detailed information. The Trios digital scanner is an invaluable tool during restorative procedures like crowns and bridges.
iTero Digital Scanner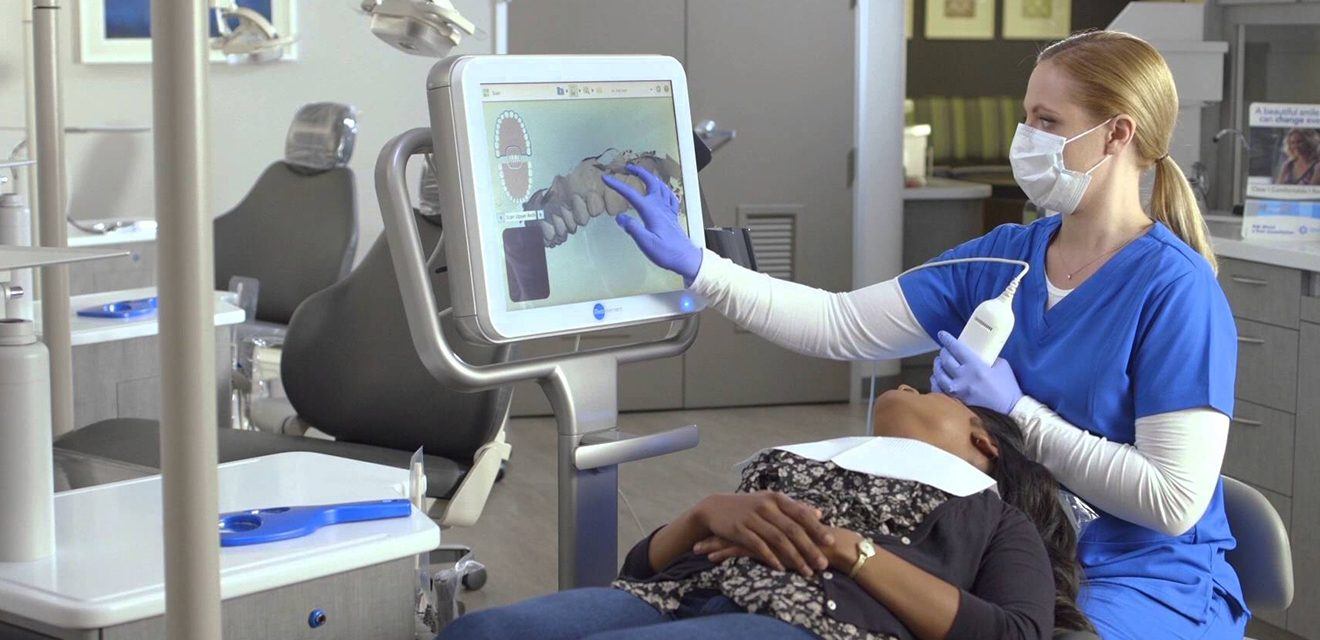 Our iTero scanner will literally give you a whole new perspective on your smile. Similar to the Trios digital scanner, it's capable of capturing highly-detailed 3D images of your teeth. With it, we can create a digital impression in as little as 60 seconds while you sit and relax in the chair. We can also use it as the initial step in your Invisalign treatment to ensure that your aligner trays fit comfortably and help you get the straighter smile you desire. It also has one feature we're always excited to use: time-lapse technology.
From appointment to appointment, we can compare your digital scans side by side to show tooth movement, tooth wear, and any changes that have affected your smile. With this information, we can see how effective your home routine is, monitor the condition of your dental work, as well as project what your smile will look like in the future after treatment. In short, it will help you know everything you can about your dental health so you can always make well-informed decisions about your care.
Intraoral Camera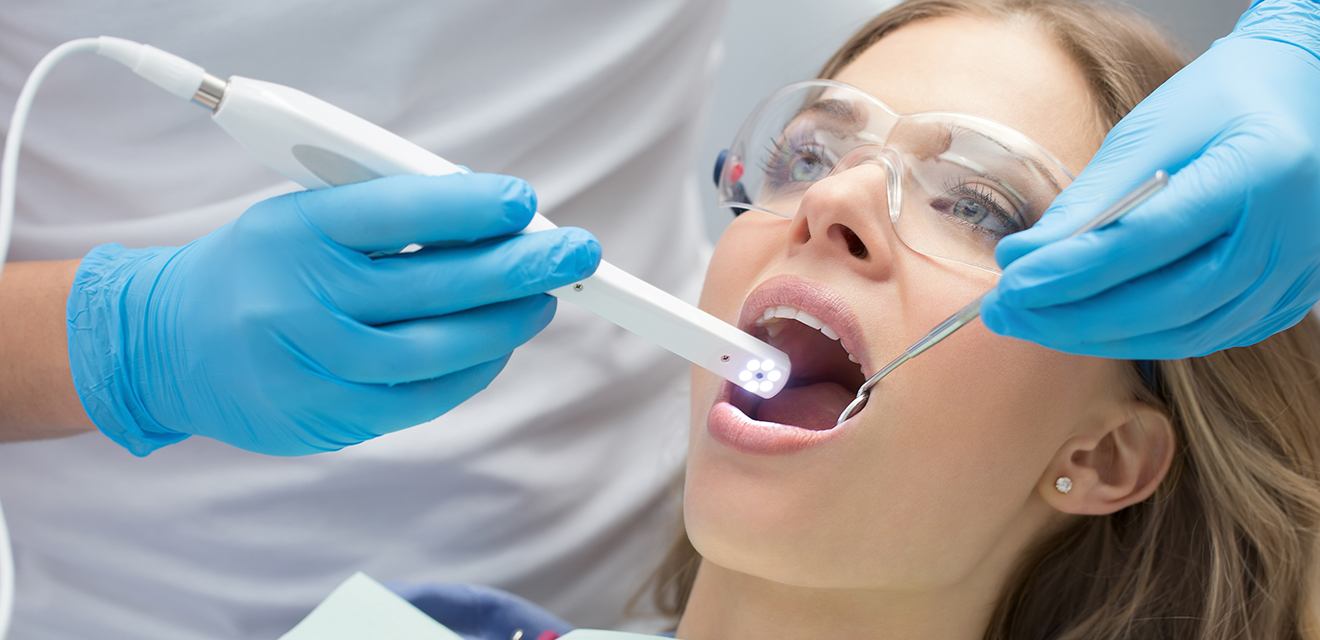 Tiny handheld mirrors can only do so much when it's time to show you why you would benefit from a specific procedure. Our intraoral camera makes it easier for us to involve you in your treatment plan. Using the small handheld tool, your dentist or hygienist can capture high-quality images of your teeth and oral structures. The images are almost instantly transferred onto a screen at your chairside so you can see just what's going on and ask all the questions you may have. Informed patients are the best patients, and the intraoral camera helps you understand just what's going on in your mouth!
Digital X-Rays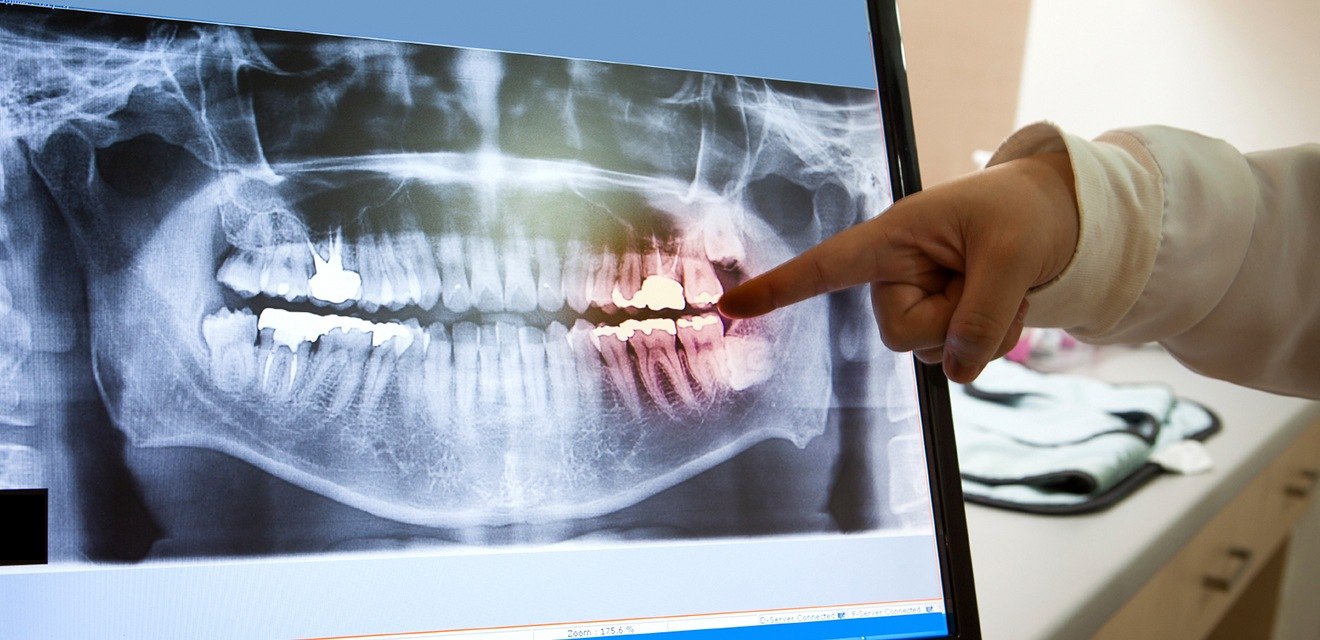 Digital dentistry is more efficient and environmentally friendly. With digital X-rays, we can capture high-quality images of your smile that are ready instantly -- no need to spend time developing them with chemicals. We can show you the images promptly, store them digitally, and send them quickly and securely in the event that we need to refer you to an outside specialist.
Panoramic X-Rays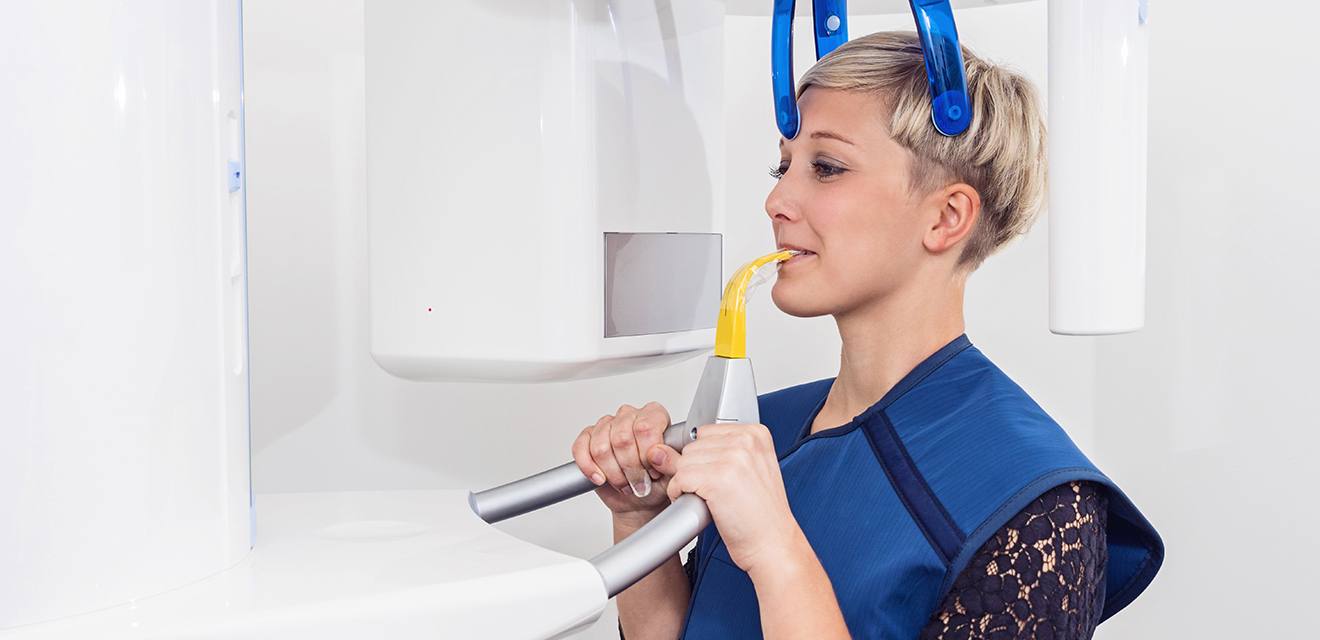 For certain procedures, like dental implants and complex extractions, we sometimes need a more comprehensive image of your teeth and jaw than a traditional X-ray. Panoramic X-rays capture a complete look at your smile, including the TMJ (temporomandibular joint), in one long image. With the panoramic machine right here at Pearl Dentistry, we won't have to send you elsewhere to take the photos we need.