Teeth Whitening – Denver, CO
Dramatically Whiter Teeth. Guaranteed.
Over time, the color of tooth enamel can become lackluster for a number of reasons, including age, certain medications, and a love of coffee or wine. At Pearl Dentistry, Dr. Stefanie Walker and Dr. Amanda Pooler can help you achieve a smile that's several shades brighter with advanced teeth whitening in Denver. Both in-office and take-home treatments are available depending on your preference. Plus, our personalized attention and warm, welcoming atmosphere will be sure to help you feel at ease. Your comfort and satisfaction are always our top priorities here at Pearl Dentistry.
Why Choose Pearl Dentistry for
Teeth Whitening?
Application That Prevents Sensitivity
Fast, Effective, & Long-Lasting Results
In-Office & Take-Home Options Available
Why You Might Need Teeth Whitening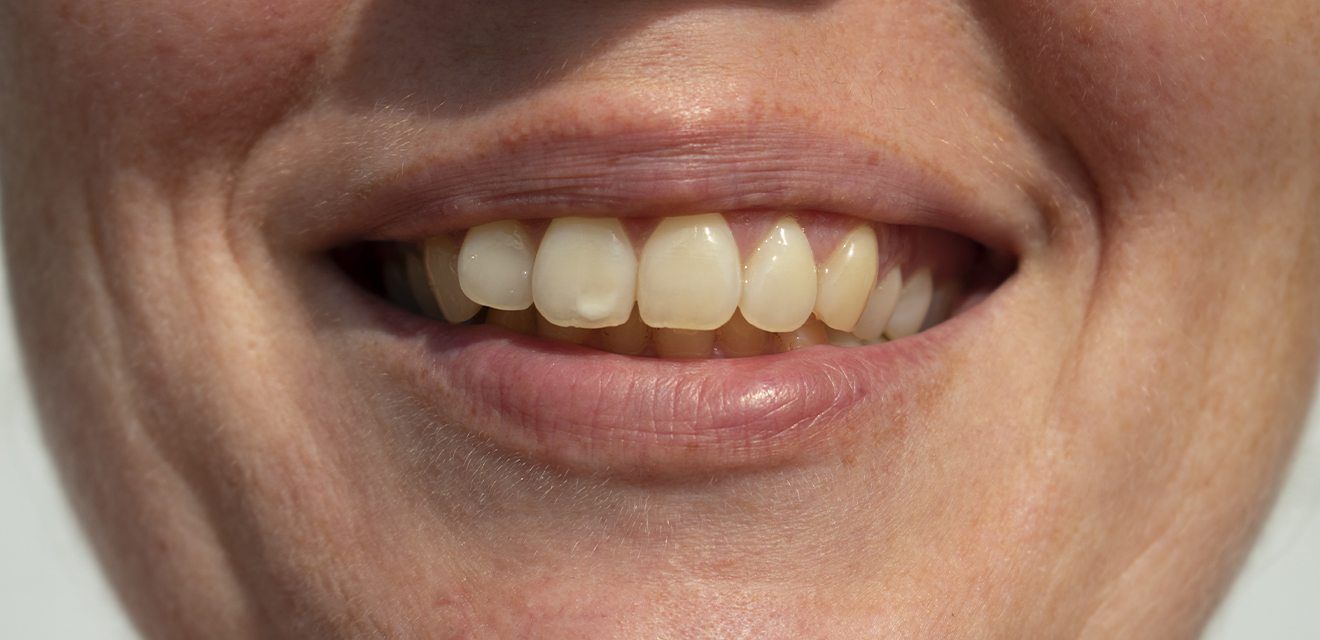 Whenever you consume a food or beverage that has dark pigments (such as coffee and wine like we mentioned above), those pigments are actually able to stick to your teeth. Eventually, they accumulate to the point that a noticeable stain appears. If you're regularly exposed to these pigments, consistent brushing and flossing will slow this process down, but it won't stop it altogether. And, the only way to break up stains that are already present is with a whitening treatment.
The other big cause of enamel discoloration is natural aging. As we grow older, the outer layer of enamel on our teeth starts to thin. Enamel is already translucent, so when this happens, it allows the underlying dentin, which is naturally yellow, to shine through. Once again, no amount of brushing can prevent this, but with professional whitening, we can actually bleach the dentin to give the teeth a much brighter appearance.
Zoom!® In-Office Teeth Whitening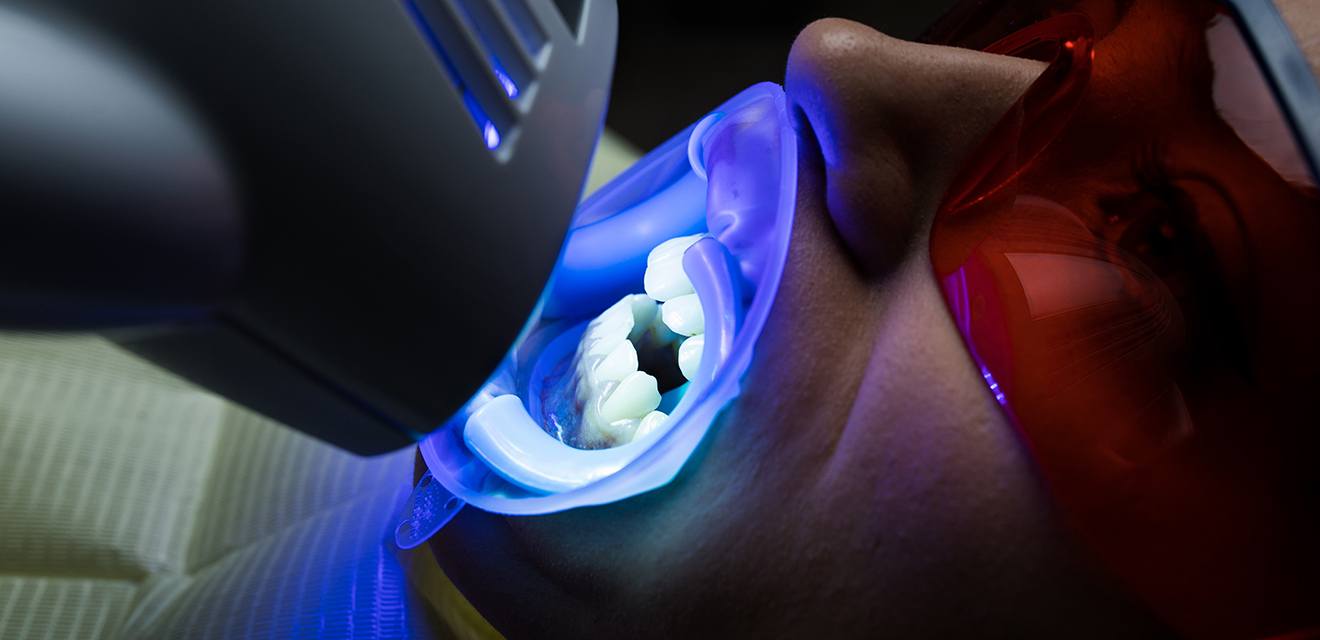 Do you wish that you could change your smile today instead of tomorrow? Is there a big event quickly coming up in your life that you'd love to look your very best for? Immediate and stunning transformations are entirely possible with our in-office whitening procedure.
For this treatment, you will spend about an hour at our Lower Highlands neighborhood location. During this time, high-grade bleaching gel and a special light will be used to take years off of the appearance of your teeth, replacing their dim look with a beautiful glow that's several shades brighter. Dr. Walker and Dr. Pooler can also provide you with a customized take-home kit that will enable you to maintain your new look over time.
How Does ZOOM!® Work?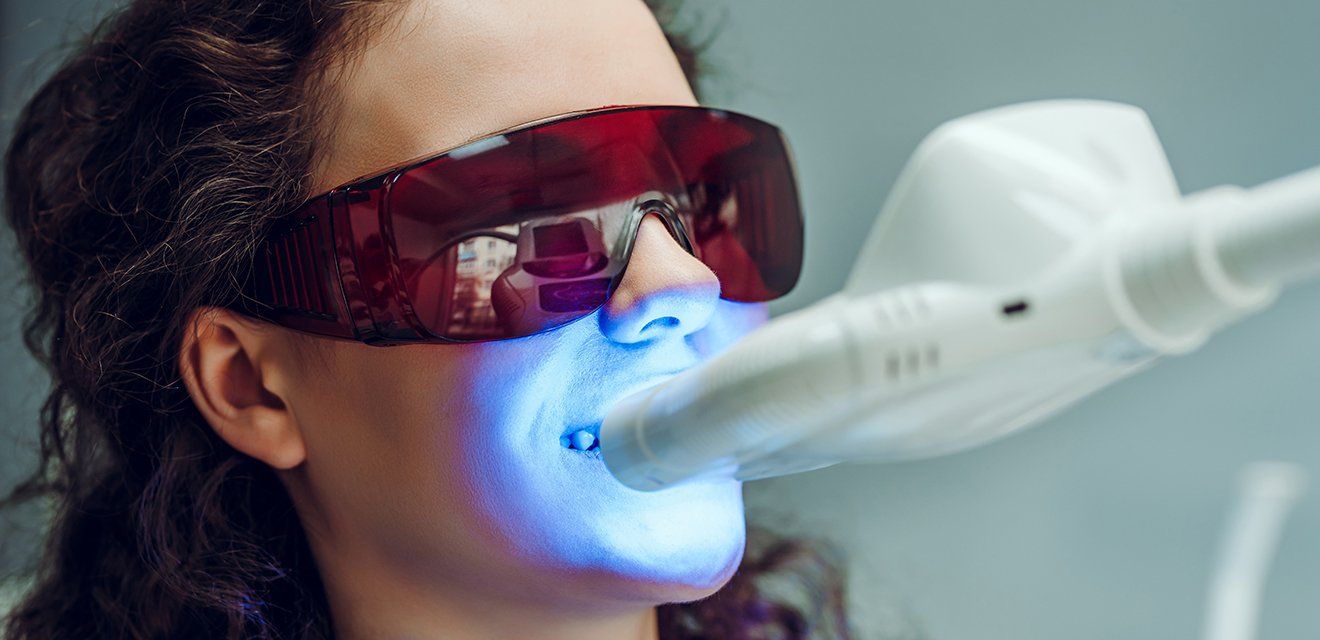 The bleaching gel used with Zoom! has a very high concentration of the active ingredient that whitens the teeth—hydrogen peroxide. The gel is about 25% hydrogen peroxide, which is much, much stronger than anything you can buy for yourself. When this is applied to the teeth, it breaks up the bonds that hold stains together, which allows the enamel's whiteness to shine through. To speed up this process, a special light helps "activate" the gel, stimulating it to break down the stains even faster.
Take-Home Teeth Whitening Kits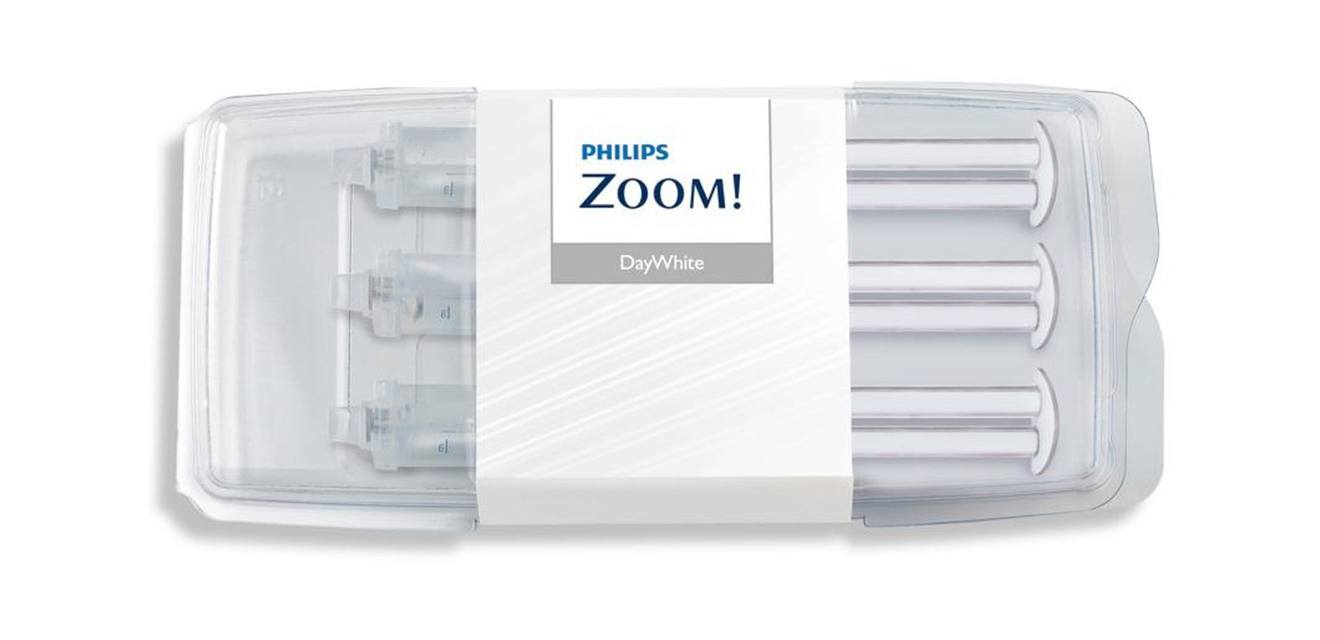 Of course, some patients find a sudden and dramatic change like the one described above somewhat jarring. In this case, our customized take-home whitening kits can help you achieve the same beautiful results at a much more gradual pace. Our Denver team will provide you with the oral trays and whitening gel you need – patients simply need to wear both together for a certain amount of time each day. This process can be carried out completely on your own schedule and in the comfort of home while you're watching TV or doing chores. In just two weeks, you'll be able to see dazzling changes.
Smile Brighter. Smile Better.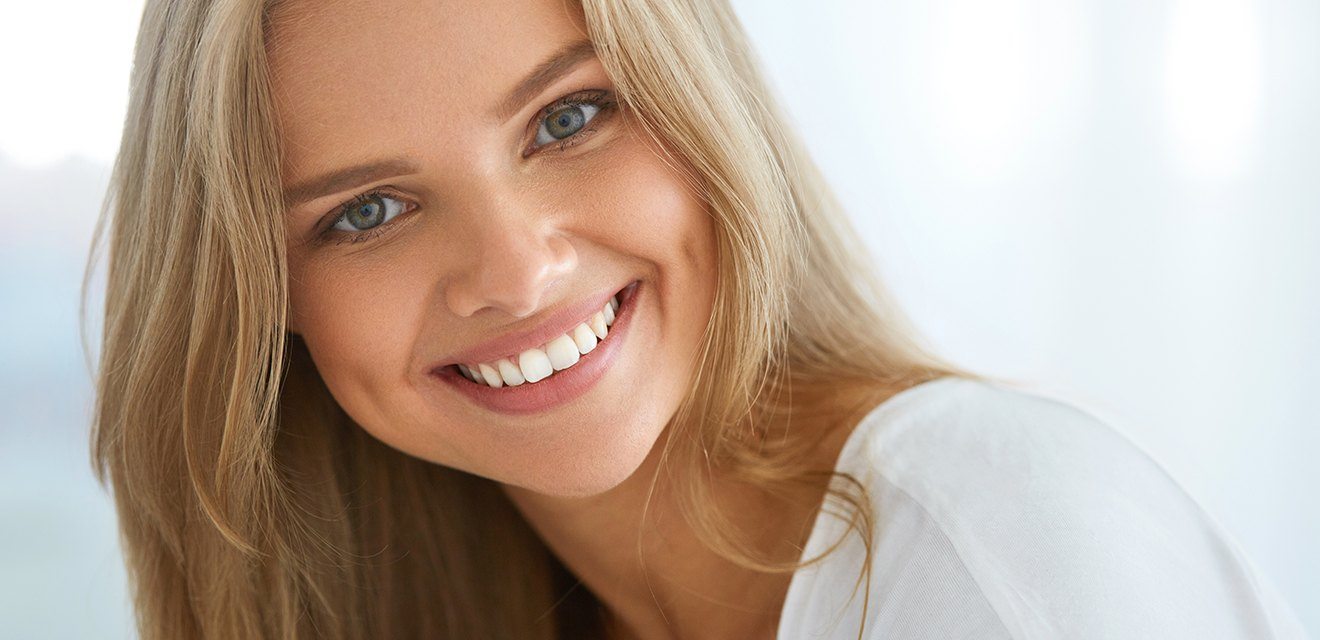 Whether you choose to whiten in our dental office or at home, the end result will be the same: a beautiful set of teeth you'll love to show off. Teeth whitening takes very little time and is one of the most effective and affordable ways to improve your overall appearance.
To learn more about our whitening options or schedule an appointment, contact us today.