Invisalign® – Denver, CO
Straighten Your Teeth Without All the Metal
At Pearl Dentistry, our team understands how difficult the journey towards achieving a straight smile can be. After all, while a mouthful of metal braces may be fine for middle school students, it can be an embarrassing burden on adults in the professional world. Thankfully, Invisalign is available as an alternative here at our Denver Lower Highlands neighborhood dental office. This revolutionary orthodontic solution can help patients achieve the same beautiful results they've been dreaming of in a much more seamless fashion.
Why Choose Pearl Dentistry for
Invisalign®?
Fully Customized Orthodontic Treatment
Digital Impression System Guarantees Gorgeous Results
Affordable Payment Options for Every Budget
How Does Invisalign Work?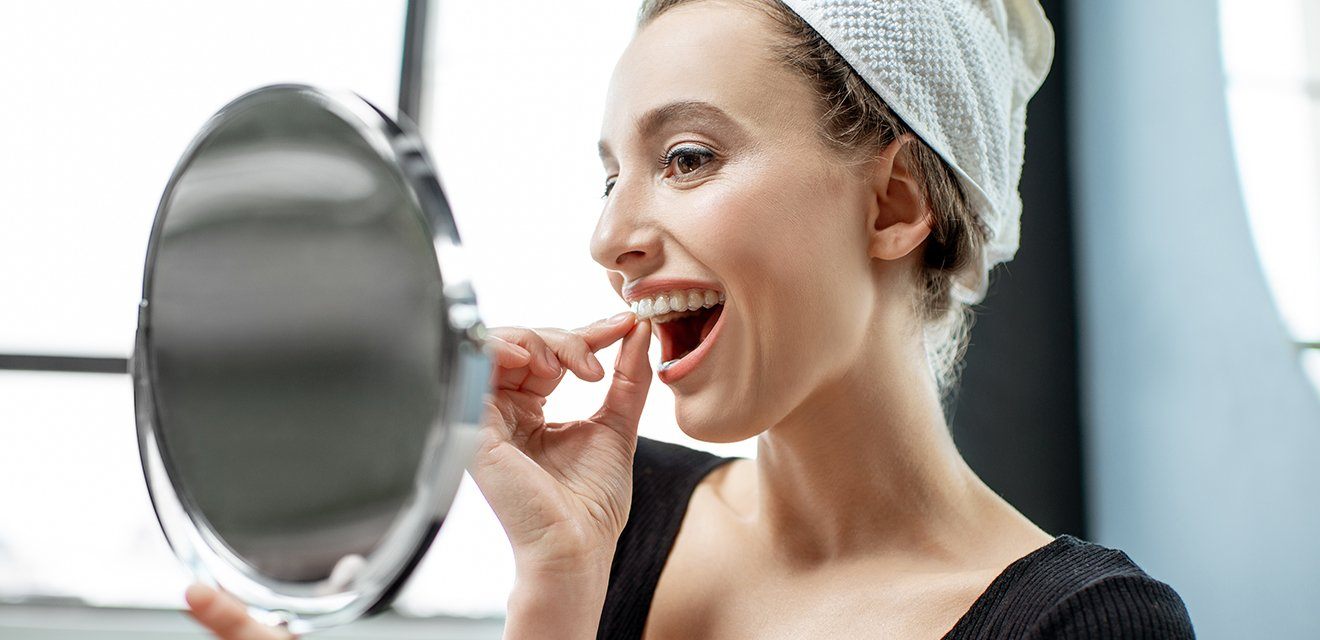 After taking impressions of your smile and sending them to the Invisalign lab, our team will receive a set of personalized aligners made from clear, comfortable plastic. Each one is designed to represent the arrangement of your teeth as they slowly move towards their ideal alignment. Patients just need to wear each aligner for at least 20-22 hours a day and then remember to switch to the next one after a couple of weeks of use. Additionally, brief checkups with Dr. Amanda Pooler or Dr. Stefanie Walker every four to six weeks will allow us to monitor your progress and confirm that the treatment is going along smoothly.
Who is a Good Candidate for Clear Braces?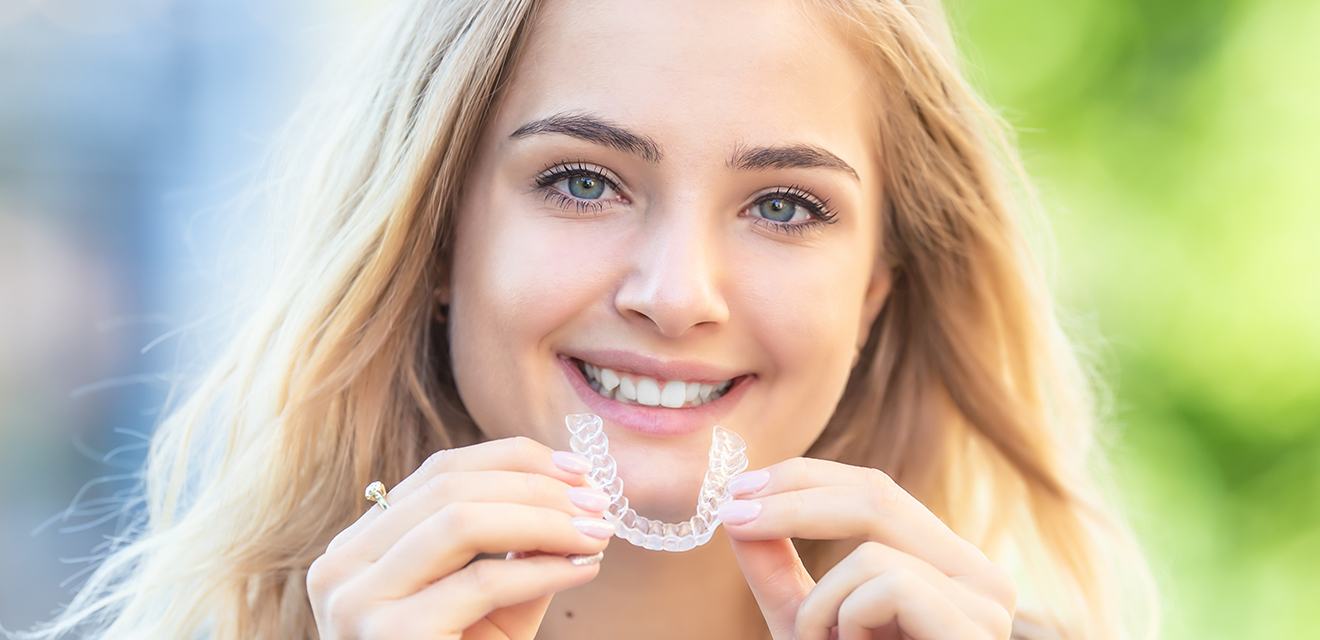 Whether you're an adult or a teenager, Invisalign® treatment can help straighten your teeth without the cumbersome look and feel of brackets and wires. Depending on what issues you'd like to fix and how severe they are, these custom-crafted aligners may be able to help. Some issues that Invisalign can treat include:
Gaps between teeth
Crowded teeth
Overbite
Underbite
Crossbite
The best way to learn whether this modern orthodontic appliance is the right choice for you is to schedule a consultation with us today! Dr. Walker or Dr. Pooler will be happy to walk you through the process and help answer any of your questions!
What are the Benefits of Invisalign®?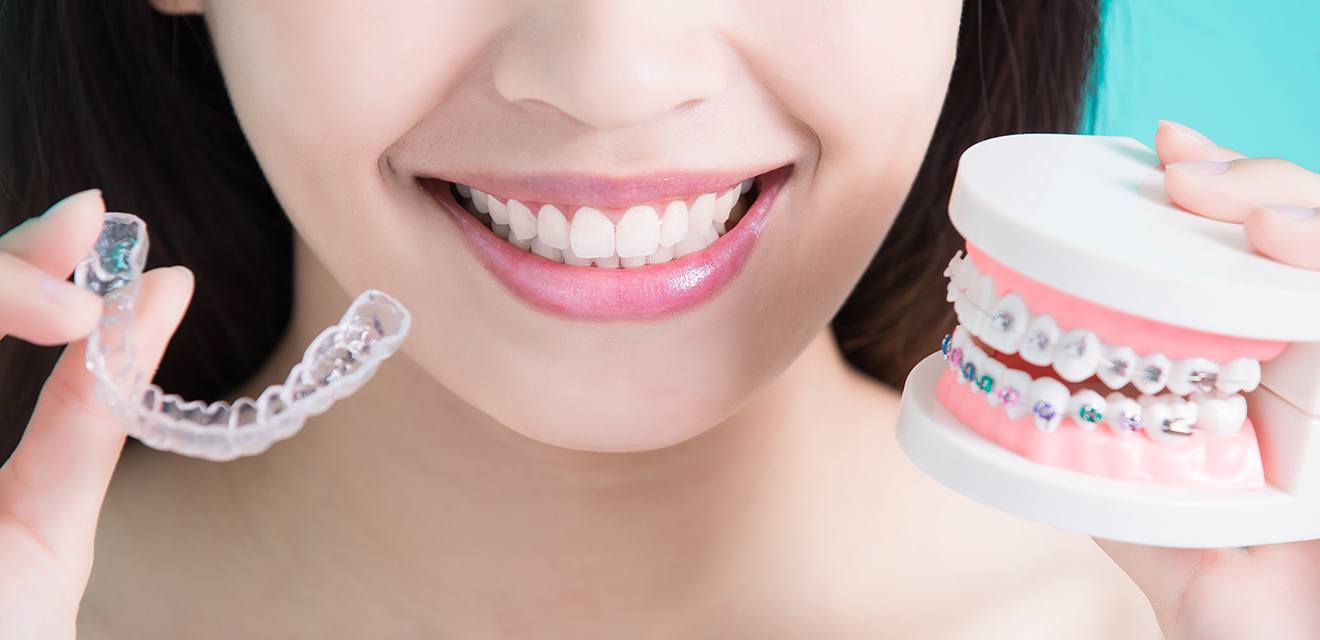 Invisalign comes highly recommended by dentists and patients alike because the treatment has countless benefits to offer. When you get traditional metal braces, you'll have to alter your daily life and sacrifice your image. Your trays are made from a smooth, FDA-approved plastic that is practically invisible, meaning that nobody will notice unless they get an up-close look. You also won't have to worry about uncomfortable wires and brackets irritating your oral tissue.
Some additional benefits that Invisalign treatment offers include:
Improved oral health during treatment because you can remove your aligners before you brush and floss.
Because the trays are removable, you can continue eating all of your favorite snacks.
Invisalign treatment is typically shorter than traditional braces. In fact, the average treatment timeline is between 8 and 14 months, whereas traditional braces may need to remain in your mouth for up to two years.
At Pearl Dentistry, we want our patients to enjoy convenient and comfortable care that offers them proven results. That's why we have a variety of modern services such as Invisalign. Let us help you achieve a grin that you'll be proud to show off by contacting us today!
Invisalign FAQs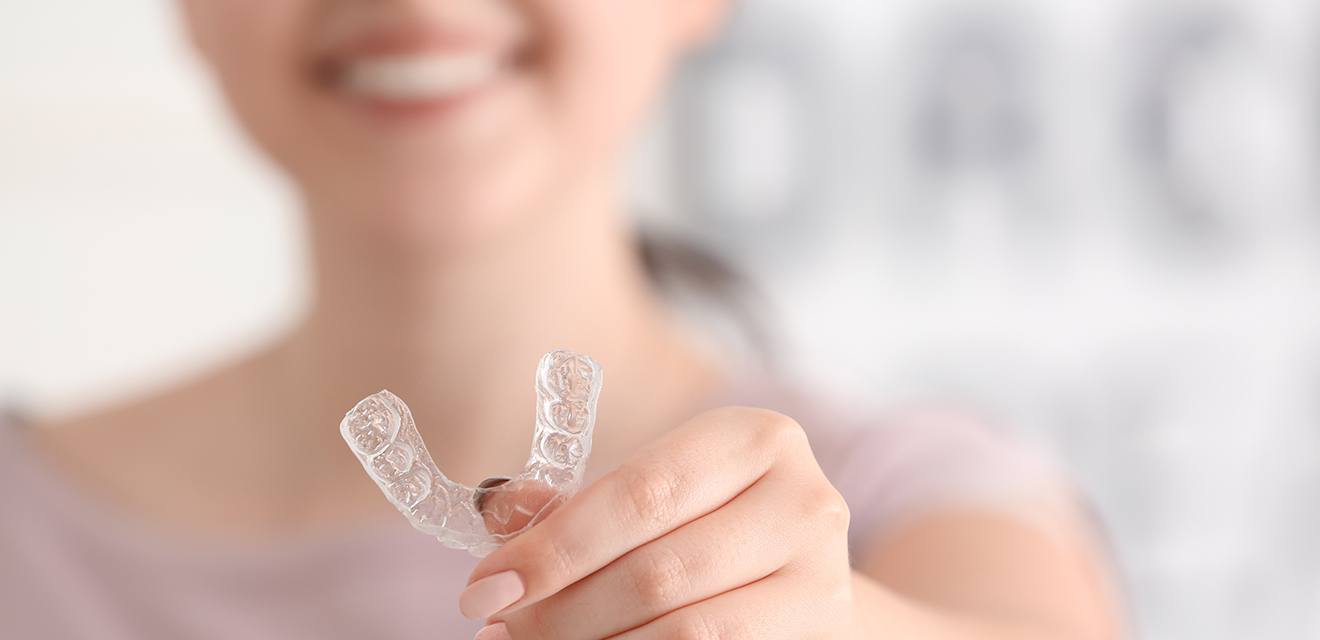 When choosing Invisalign to straighten your smile or realign your bite, you will most likely have many questions about the treatment process, comfortability of the aligners, and what you can expect after achieving your desired results. To provide transparency and a clear understanding of how Invisalign works, the team at Pearl Dentistry has compiled some of the most frequently asked questions for you to review before your consultation. If you still have additional questions, please don't hesitate to contact our office.
Is Invisalign painful?
When compared to traditional braces, Invisalign provides patients a much more comfortable experience. There are no metal brackets or wires to tighten or adjust, only clear, plastic aligners that fit snugly over your teeth. Since you are required to swap out your trays every 1-2 weeks for a new set, you can expect minimal discomfort as your teeth will begin to shift to conform to the new mold. This will put you one step closer to your desired results.
How should I take care of my aligners?
Any time you have your aligners out of your mouth, you should make sure that you place them in a protective case. This will prevent harmful germs from reaching them, and you will be less likely to lose them while out to eat with friends and family.
While at home, you can opt for the Invisalign Cleaning System, or you can choose to use your toothbrush, clear soap, and lukewarm water to clean your trays. Make sure you do not use hot water, as this can warp the plastic and ruin your trays.
What should I do if I damage or lose an aligner?
Should you lose or damage one of your Invisalign aligners, be sure to contact our office as soon as possible. Depending on your timeline and how long you've been wearing your current trays, it may be necessary for you to wear your previous aligners while new ones are being created.
Our team will evaluate your smile and determine the best course of action so you don't experience a serious delay in treatment.