Implant-Supported Dentures – Denver, CO
Stop Embarrassing Moments Caused By Slipping Dentures
Many patients who've suffered from significant tooth loss still rely on traditional dentures for the support and structure they need, but their looseness and discomfort can become very frustrating over time. There's even the possibility that the denture could slip right out of the mouth! At Pearl Dentistry in the Lower Highlands neighborhood, Dr. Stefanie Walker and Dr. Amanda Pooler are happy to offer an alternative. With implant-supported dentures, patients can have the same familiar feel of their denture while also enjoying the newfound stability and confidence that the placement of dental implants can provide.
Why Choose Pearl Dentistry for
Implant-Supported Dentures?
100% Digital Impression
System
Fully Customized Treatment Plans for Each Patient
Customized Restorations Made By Local Dental Lab
What are the benefits of implant-supported dentures?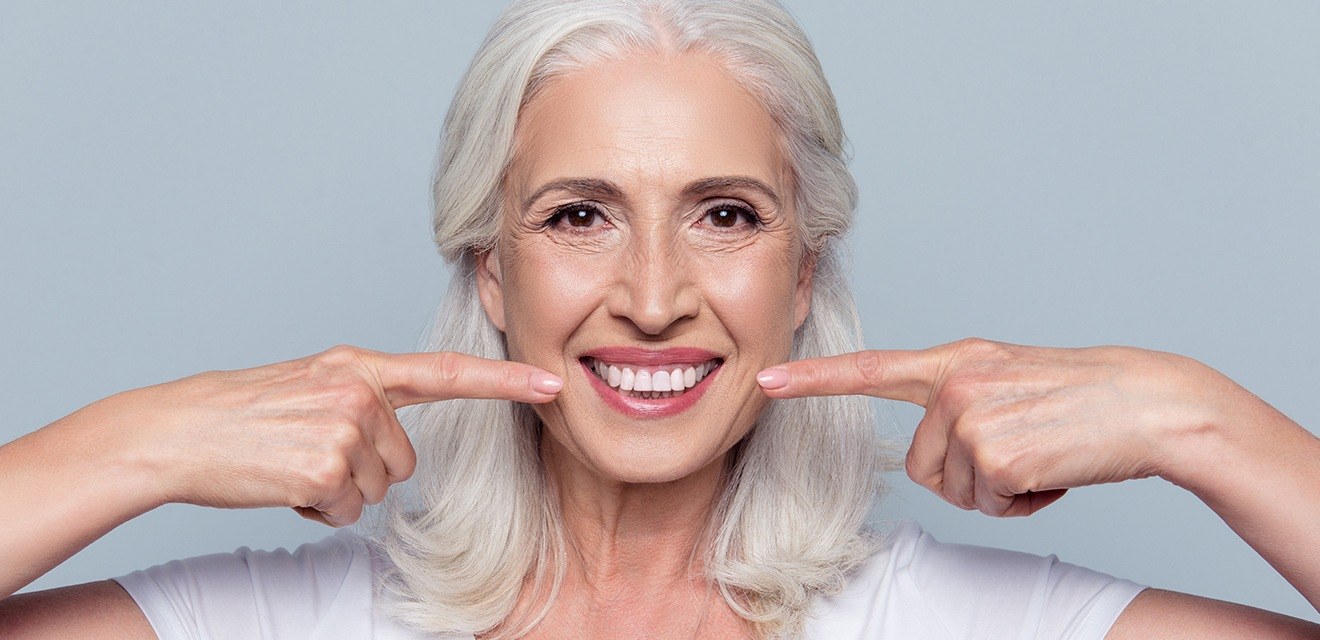 By attaching a customized denture to a small number of implants, any chance of looseness or slippage is completely negated. Instead, patients can eat, laugh, and speak without worry.
Because of their secure fit, implant-supported dentures feel much more comfortable and similar to your natural teeth. Patients also have a much lower risk of experiencing tissue irritation and canker sores, which can be very common with traditional dentures.
Without the roots of your lost teeth in place, the jawbone can begin to deteriorate, leading to further tooth loss and even a hunched facial appearance over time. Your new implants solve this problem by revitalizing the bone through their placement, allowing you to better maintain your look.
When wearing a traditional denture, speech can be a complicated matter, with slurring words and distracting clicking sounds being commonplace. The stable fit of your new implant-supported denture will help you speak clearly in your natural voice.
With implant-supported dentures, having to wear adhesive is a thing of the past!
Our Denver dental team can't wait to help you achieve the confident smile you deserve. Contact Pearl Dentistry today to schedule a consultation!